Siri Coffee – I Won't Advise there Coffee but Ambience
After the Mullayanagiri Trek, we were craving for some good food. And had this place in mind before we would have left Chikmagalur. As we were driving early morning next day, we thought to visit it today. Also, I am trying to write about some restaurants and hotels I visit so hope you will like that. Comment down below if you want to see more such content.
Siri Coffee
On your way to Chikmagalur, you will definitely see this place. With beautiful ambience a huge blue statue of a lady at rest. Carved from a rock with beautiful flowers and hedges cut around the statue. Which is visible from a distance, and everyone would definitely want to come here. It was about 15 km away from the Mullayanagiri Peak.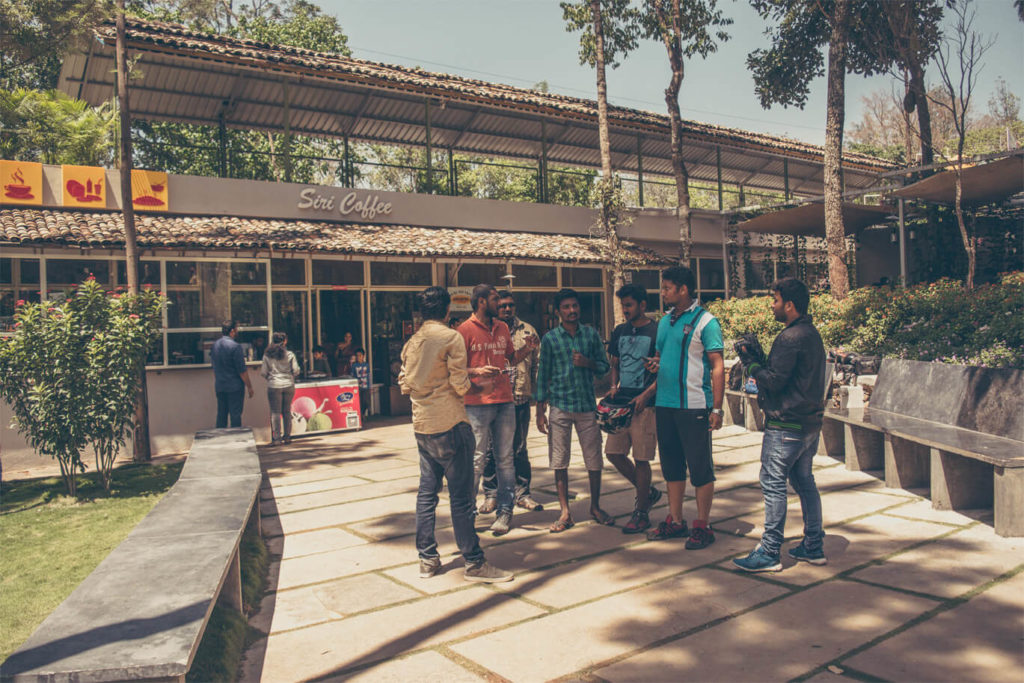 After reaching the place, we grabbed a spot around the dining area. Which too was well decorated with creepers all around the walls. But I think we were not on time, as most of the food was not available on the menu. And the waiter too was not that friendly with us, as when we asked for Masala Dosas he ignored and told us that it wasn't there. And that only Vada, Idlis and coffee were available. It was weird as we didn't do anything to spoil his day, so we ordered some idli, coffee and some ice cream.
I got some coffee for myself and went towards the statue, which also had a pond with ducks in it. This was really something which would excite you to come here, a heavenly spot beside the road for people to visit. The security guard got curious about what I was doing talking to my camera so he enquired and later left.
Good Ambience Doesn't Guarantee Good Food
I returned when my coffee was there, who would not love to try some coffee when you are in the city of coffee and a place named after it the Siri Coffee. We not only were disappointed with the food served to us, I just had one sip of my coffee and you should know what I meant to say about it. The only thing which we liked was the ice cream, which we later ordered some more to fill us up.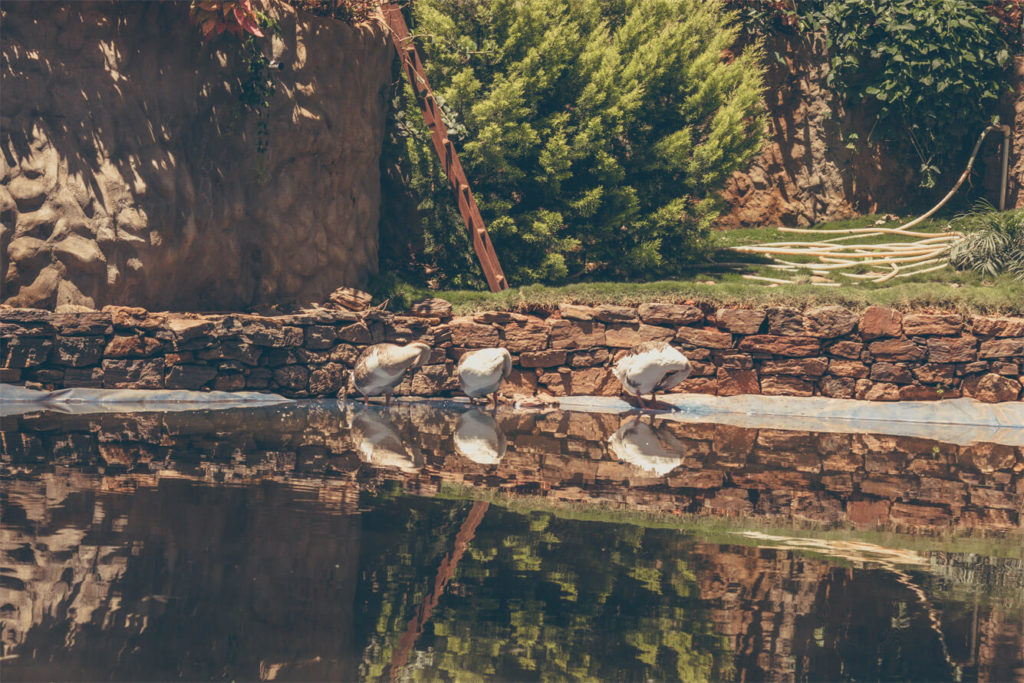 Another weird experience was that we saw some people being served with the dosas, who came after us. Instead of enquiring why it was that we just left the place as we didn't expect much of an experience of the dosas after what we were served earlier. So I would definitely suggest if the waiter acts weird to you leave the place immediately or you will be served with the same experience we had.
And that was the last part of the day in Chikmagalur as we were not going anywhere after that as we wanted to relax at Kanasu Homestay. Have some nice dinner we missed last night, and end the day with Bonfire. I know there is more to Chikmagalur but I will come soon to explore the other places in Chikmagalur. And this will be the end of our visit to Chikmagalur on a weekend, Don't forget to subscribe my blog, to find out about my next adventure.