To the Top of Hanuman's BirthPlace Anjana Hills Hampi
Before the day and our Hampi trip would have ended, we wanted to visit one more place. Anjana Hill – The birthplace of Hanuman. The people who don't know about Hanuman, he was one of the central characters of the Hindu epic Ramayana. He was an ardent devotee of Lord Rama.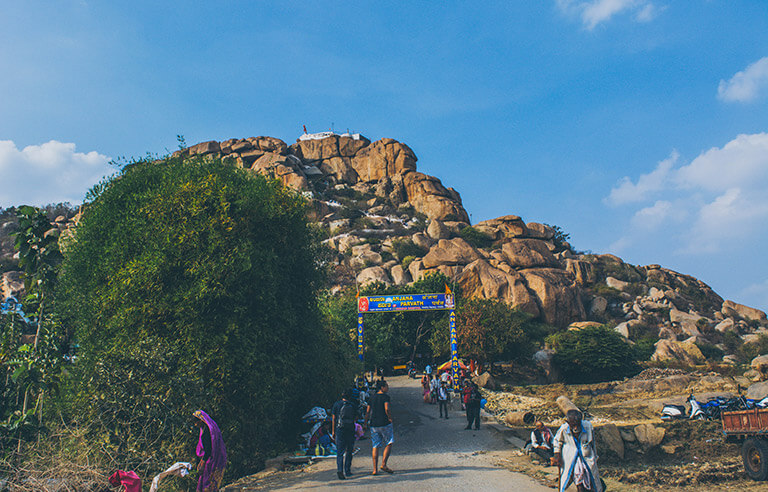 The temple atop the Anjana Hill is dedicated to Hanuman which is visible to everyone from a distance. Located at Kishkindha the place which is also known as the monkey (Vanara) kingdom ruled by the Vanara King Sugriva. With the assistance from his friend Hanuman.
Before reaching the temple we had to climb the zig zag steps of about 575 steps. Accompanied with many senior people to reach the top. The dedication shown by them really boosted me to push myself to reach the top. As some of our friends weren't able to reach the top and if they are reading this line am getting killed soon haha.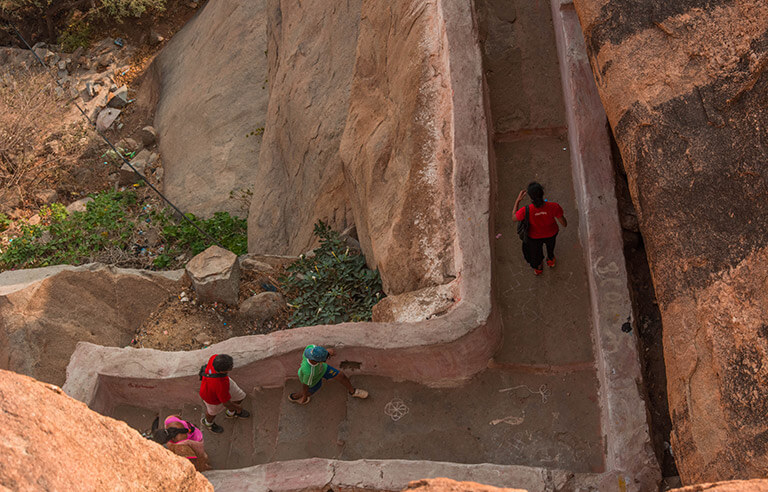 Everyone chanted "Hey Ram" on their way up and also looked curiously as I counted the steps with my camera. And repeat whenever I see a sign which said that we have crossed that many steps.
The Top of Anjana Hills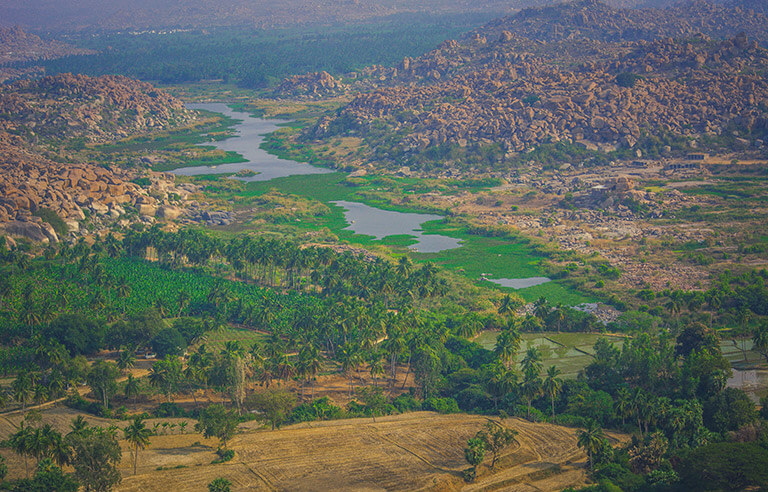 At the top you see many boulders like most of the hills at Hampi. Which you can climb to and get a better view of the beautiful surroundings. With patches of paddy fields, the coconut trees and the whole of the ruins of Hampi. With many monkeys around one of our friends was chased as he carried some food in his hands.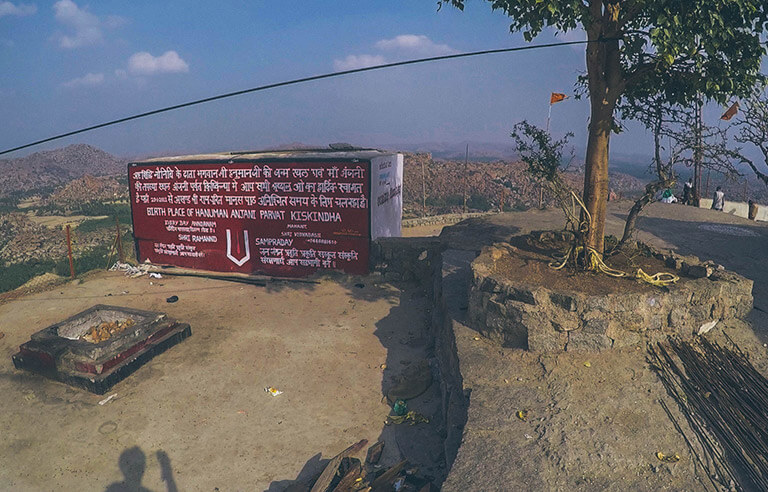 The Temple
Prayers are held here for twenty four hours which we saw as we entered the temple. It has the statue of Hanuman carved on a rock and also there are statues of Lord Ram, Lord Laxman and Goddess Sita. According to Hindu mythology, he was born to Anjana because of which he is also known as Anjaneya and the birthplace Anjaneyadri (Anjaneya's hill).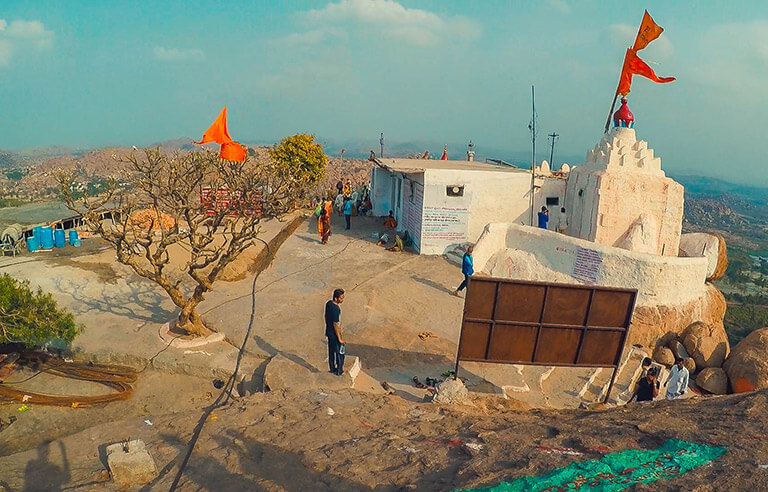 We were not allowed to take any pictures inside the temple. But it had a priest (Pandit) who tells you the stories as you sit beside him, which is done on a continuous basis. As you walk into the temple you are offered holy water and vermilion coloured powder by the other priest.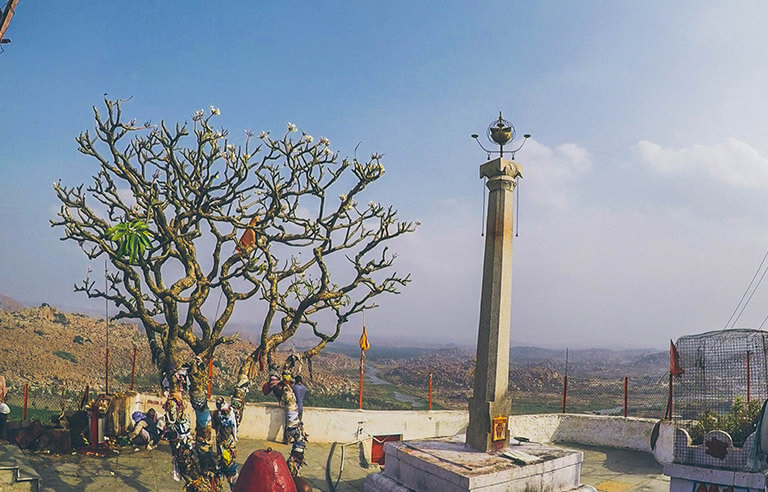 After some time we headed back down as our friends waited for us and there was no reception to call anyone. So yeah, that was our small trek to the top of Hanuman's Birthplace in Hampi.
And also the end of our trip to Hampi which was really amazing exploring the ruins, temples and so much more. But like the mysterious history of Hampi there is more to explore here and also I would suggest you guys to try the cycle rides around the place. Which I will too one day as I return to the beautiful place in Karnataka.
For daily updates of my adventures follow me on my social media profiles below
https://www.facebook.com/wandercrumbs/
https://www.instagram.com/avinash.ks/
https://plus.google.com/u/1/+AvinashSinghWanderCrumbs
https://www.youtube.com/c/wandercrumbs
https://in.pinterest.com/wandercrumbs