Coffee Temple at the Varkala Cliff
It was our second day and we were up for some awesome breakfast at the Varkala Cliff. And if you are in Varkala you will be suggested by every lad out there to try the Coffee Temple. As there wasn't any food/travel blog I read which have not mentioned this place. And when there is something which everyone from all over the world has tried. You should not miss such an opportunity.
Breakfast at Coffee Temple
With just one option in hand, we took our scooters and headed over to the Varkala Cliff. We missed the view of the beach last day from here so we went out there to have a look. And it was crazy, the bird's eye view of the beach. With the people still out in the sunny weather and the waves. Totally worth having a glance at.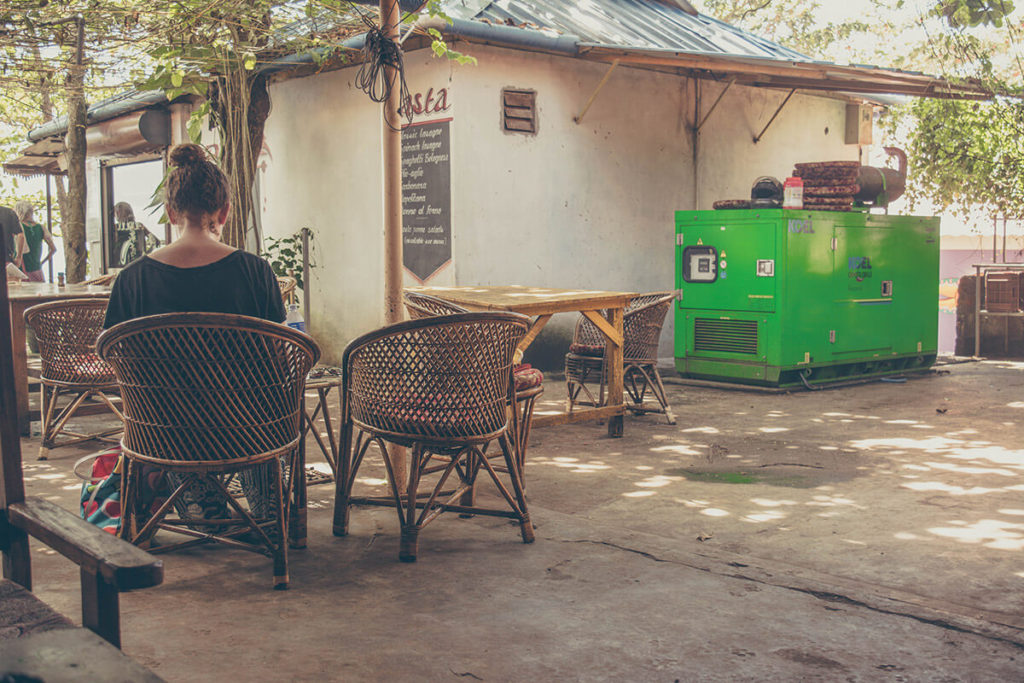 Just after a few steps from the parking area, you will reach the Coffee Temple. Which is famous for the different varieties of coffee you can get here. It was crowded with the foreign tourists as you know they don't mess with their first cup of coffee for the day. Other things they have mentioned on their menu includes the free newspaper, no charges for filtered water, screw palm oil (as mentioned on their menu), and the salads they prepare is also washed in properly filtered water. The ambience of the place felt like a shack but had much space to accommodate lots of people. Covering almost every corner of the space available, and bamboo chairs and tables laid for you to relax and read if you are carrying a book with you.
After scrolling 7-8 pages of the menu on what should I start my day with. I ordered some Crepes and the Coffee Macchiato, I don't actually have that much knowledge of coffee. There was another one I wanted to try the Coconut Latte, but for later. But just the great name made me try that for the day for me to wake up. With coffee, you can also order varieties of food including dosas and drinks like lassis and milkshakes. It didn't take much time for our food to arrive even the huge crowd out there.
Ratings
Some ratings out of 5 for the place, as I am planning to review more food spots on this blog so it will be better to rate them in some factors. Do let me know on some factors I should add below for my next such review articles.
Ambience – 2
Food – 3
Location – 2
Time – 3
Ratings out of 5.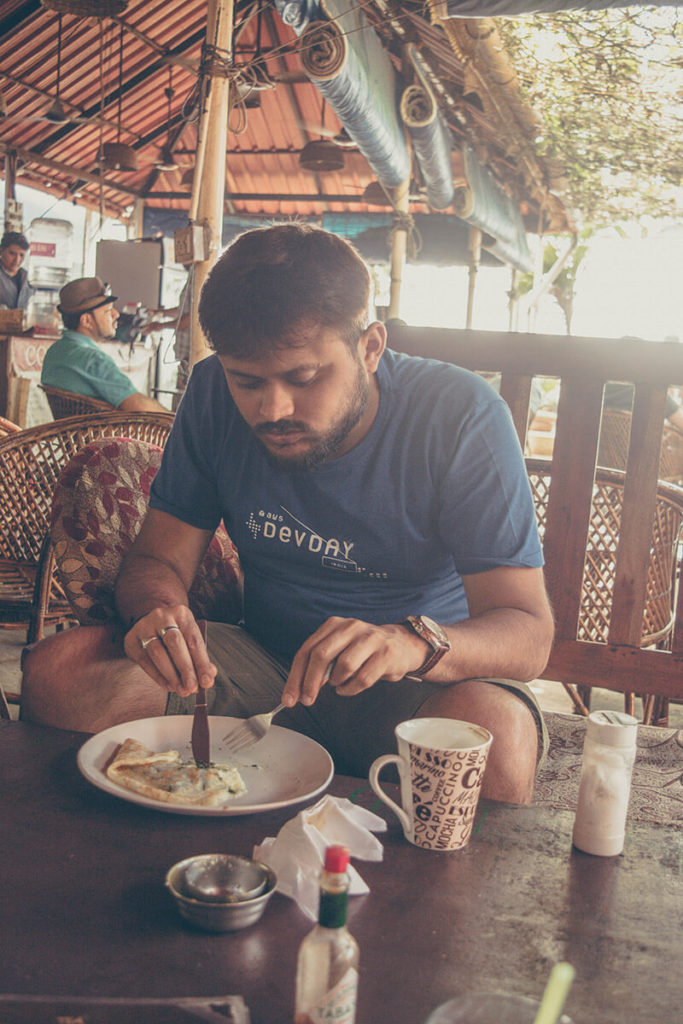 Hope you liked the article, do let me know in the comments. What you tried if you have visited the place, and also what others should try when they are here.