How to Reach Varkala – The Kashi of South
Varkala – The New Adventure is where I am taking you guys to. As I had almost no resource on how to reach there, no direct bus or flight. So before exploring the places around Varkala in Kerala, I thought to write about how you could reach there on bus. Hopefully, help my fellow readers and new people visiting the blog in search of reaching the Kashi of South.
Bus Journey Begins from Bangalore
And yeah our most common routine taking the bus from Bangalore towards our destination city. But this time there were no buses which can take you to Varkala directly. So we had to take an early bus as it was a long journey of 670 km and 15 hours. Which is quite long as we had to take another, transport which will take us Varkala.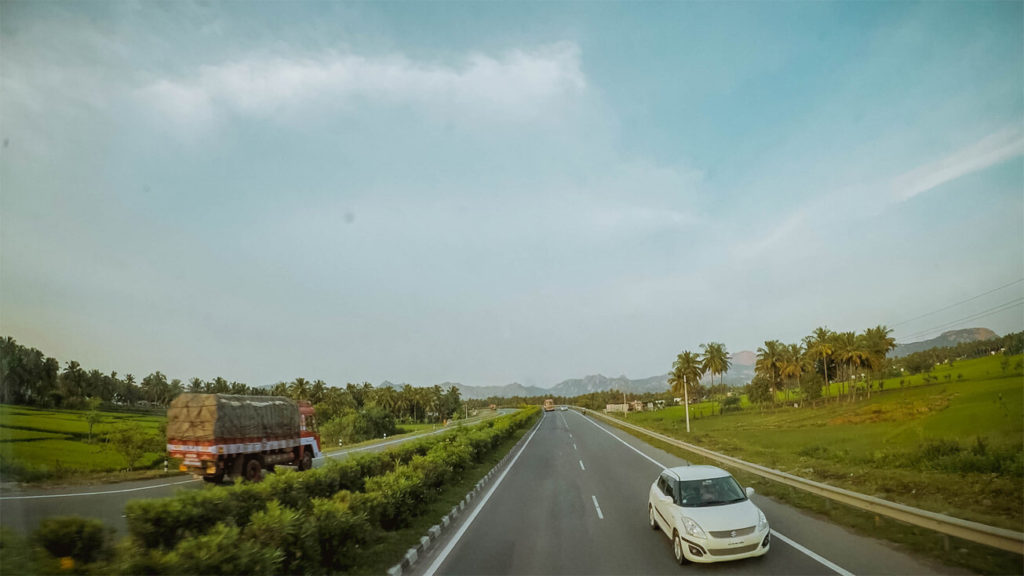 We left the town at 2 PM stuck in some places, as it's impossible to just leave Bangalore without meeting the traffic. As the sun was up I got to see the roads this time as most of our journey's start at night with me just sleeping the whole way. Till the morning wakes me up at a new place, new town, new village and everything you would love to call it.
The bus stopped for a while around sunset at this beautiful lake where we saw many people boating. But didn't get to know much about the place as we were in the middle of the lake and it was a highway. If anyone knows which place I am referring to, do lemme know in the comments down below.
Dinner at Sree Saravana Bhavan at Salem Kochi Highway
We stopped at a place for dinner, in between the Salem Kochi Highway. The Sree Saravana Bhavan and my friend told me that the food here is really awesome. And the story on how the owner built the chain of this hotel. I tried the paneer pulao, which was just amazing and would suggest you do the same when there. It was our last stop and call to sleep as we were reaching Kollam at 5 AM.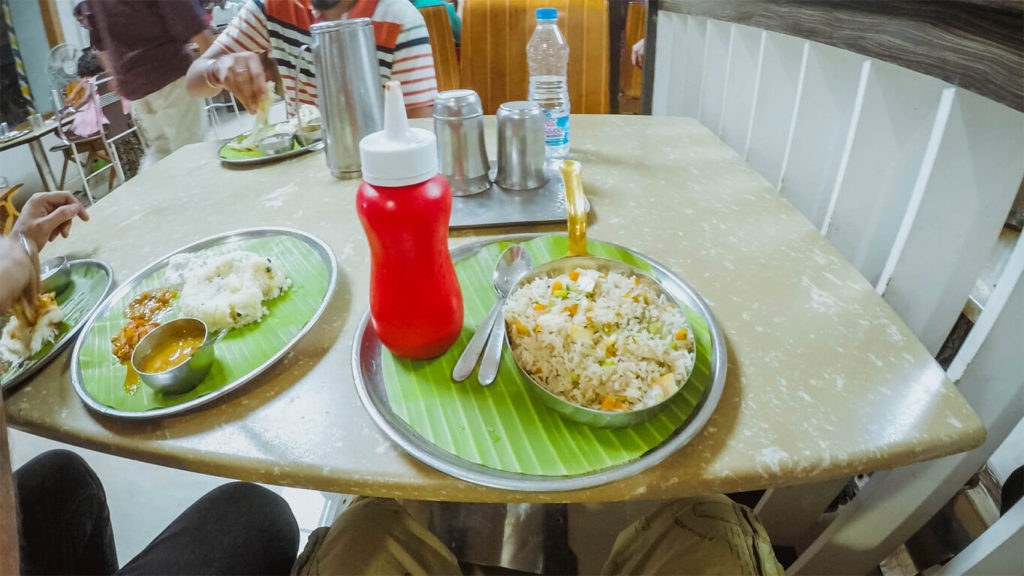 We got off the bus, which was a little late. Happy to be back at Kerala, we headed to the Railway Station and got the train from Kollam or Quilon Railway Station in just 15 mins.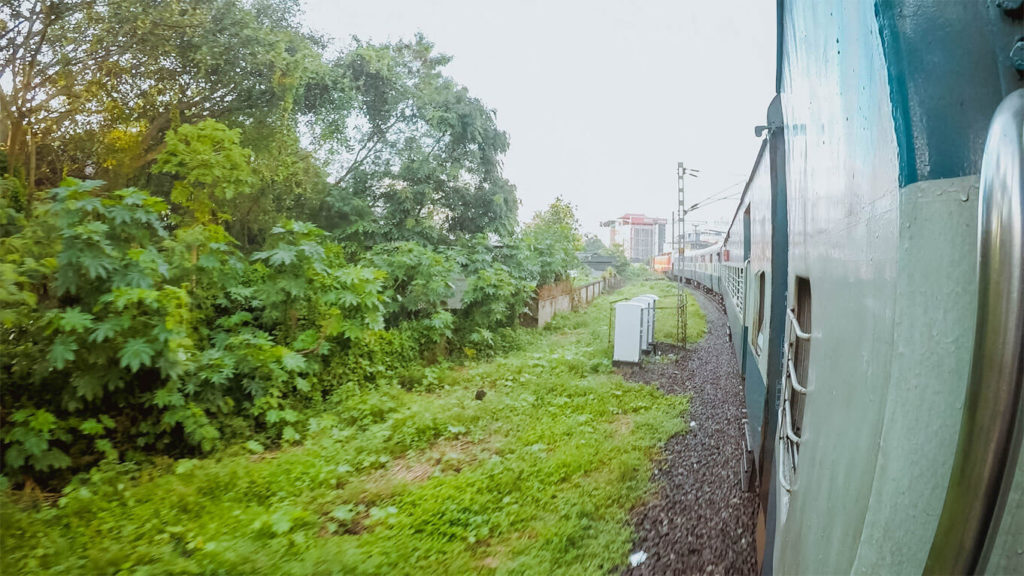 The local train from there which would drop us from there to Varkala or Sivagiri Railway station. There are many trains available from here to Varkala, so if you are even late it won't be a problem. Just ask for the General ticket and you can board the Unreserved coach of the trains heading towards Sivagiri.
There is no Ola or Uber available here so you should take the auto towards your hotel. And also you can trust the Auto Rickshaw riders here as they won't charge you with any extras. So that was a quick overview of how I reached my destination Varkala. Below I have mentioned the different ways you can travel to Varkala using different modes of transport.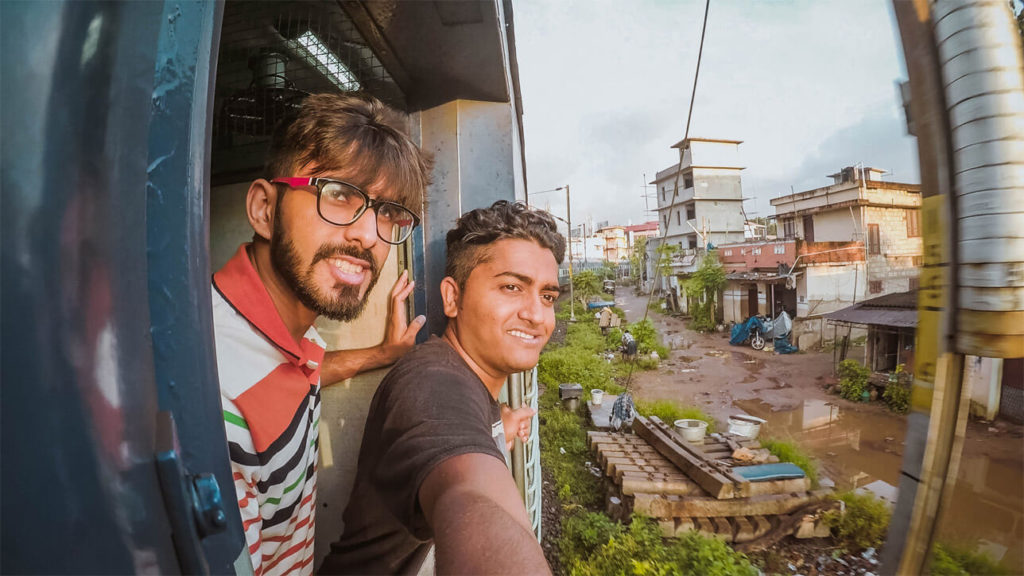 The Different Ways to Reach Here
Flight – Take a flight to Thiruvananthapuram Airport and
Then a taxi towards the Varkala which is 50 KMS
Or The Local Bus
Or The Local Train which would be faster than the bus/taxi as you won't meet any traffic
Bus – If you are taking the bus you must be staying around 1000kms of Varkala so take a ride from the place you stay to either Kollam or Thiruvananthapuram Bus station and from there you can either take a local Bus or Train to Varkala
Train – Find a train which goes to Varkala/Sivagiri Railway Station, which is the best means of transport as it will drop you directly at Varkala
Road – There are no options actually you can just grab your bike or car and feed your hotel or Varkala in Google Map and just ride towards that. Road trips around Kerala is always an awesome idea with scenic views and perfect roads.
And that is all the different modes you can take to reach Varkala. And my journey to the beautiful beach city in Kerala ends here. See you guys tomorrow.