Dinner at Clayhut A Village Restaurant, Kalpetta
Searching for some place to go we came across this unique Clayhut A Village Restaurant. Not too far from the place, we were staying it also had a beautiful ambience. Looking at the pictures we made up our mind to have dinner at this place. As we were not able to find the menu anywhere we headed over the place.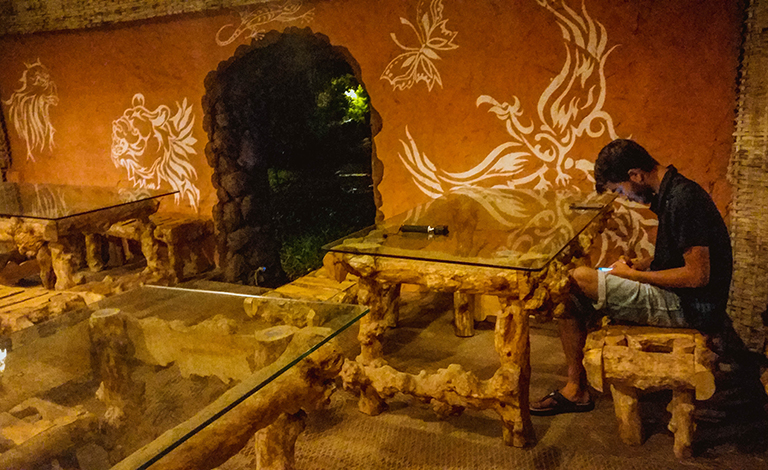 Clayhut A Village Restaurant
It is located opposite the New Busstand in Kalpetta as suggested by the map. But we were not able to find this right turn to the restaurant asking some people we finally reached the place in the dark. The path was lit with some lanterns to direct us towards the hut. Most of which was still dark and the hut was shining brightly at a distance. There was a pond with some doves and a chariot near the entrance of this place. They had some banyan trees painted with white colour on the wall of the hut with a lamp on it.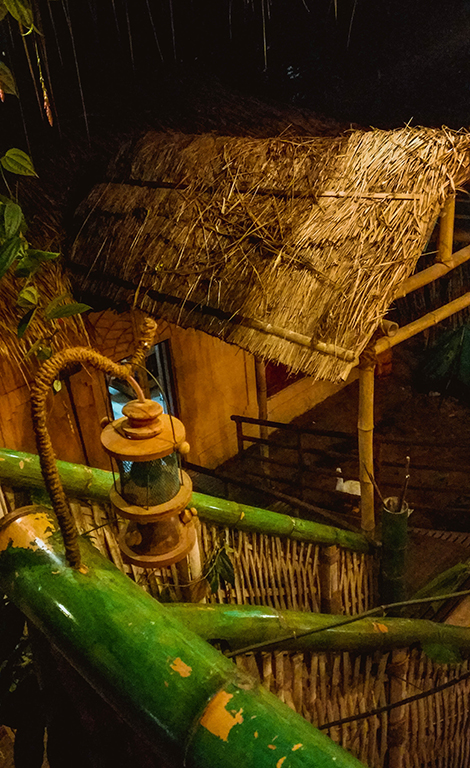 The hut was made of clay and bamboo with yellow lights all around the place. Giving the vibes of most villages if you visit during the night. Tables and stools made of wood in the shape of roots of a big tree covered with clay. It was a two-storey hut with the kitchen and house of the owner attached to it. The owner greeted us and described the menu which we can order from chicken, fish and rice. It was a family run restaurant and they made the food in there home kitchen. We ordered some fish with gravy and 2 fried fish in coconut oil accompanied with rice. And waited till the owner's little girl came with the glasses and kettle of water for us. She knew all the items that we could order at the restaurant. She served us food too which was really great. Not like the same gravy you get to taste in the hotels. Also, it was decently priced compared to other such themed hotels you would visit.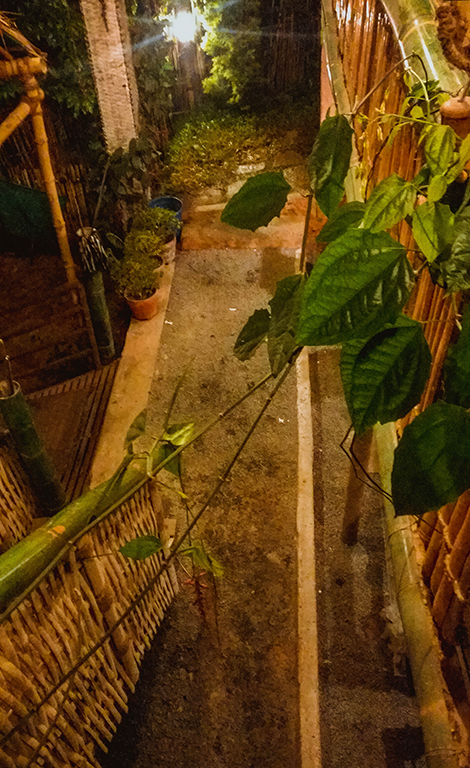 Back to Hotel For our Last Day at Wayanad
After the awesome dinner, we ran towards our hotel as it started to rain again. We were early to bed as we wanted to visit mainly the Chembra Peak the next day and head back to Bengaluru. Not a long visit to Wayanad but I wanted to cover the places I was not able to the last time I visited here. That was our journey from Ooty to Wayanad and how we spent the day exploring the Wildlife in Madumalai National Park to the Neelimala View Point and the local market of Wayanad.
Stay Tuned for the next article next week. Till then follow me on my journeys on my social media accounts below.
https://www.facebook.com/misteravinash/
https://www.instagram.com/misteravinash/
https://plus.google.com/u/1/+AvinashSinghWanderCrumbs
https://www.youtube.com/c/wandercrumbs