Jain Temple of Wayanad And Tipu Sultan's Invasion
Read about the Jain Temple of Wayanad And Tipu Sultan's Invasion the history behind the most famous Jain Temple in Wayanad, Kerala. How Sultan Bathery got it's name.
It started raining heavily
We sat for a while enjoying the view of the valley from Phantom Rock. When it started raining heavily so we ran towards the truck so save ourselves from getting wet. Which totally failed as there wasn't any place to cover us. So we rushed out of the gates to stop by the shop where we waited for any transport to take us back towards our hotel.
Always Changing Decisions
We took an autorickshaw from the place we waited to head towards the hotel we were staying. The rain stopped in the middle of our ride and as the day was not yet complete. We thought to head towards Sultan Bathery to visit the famous Jain Temple built in the 13th Century. It's located at a distance of 10kms from the Phantom Rock I think the main marketplace of Wayanad.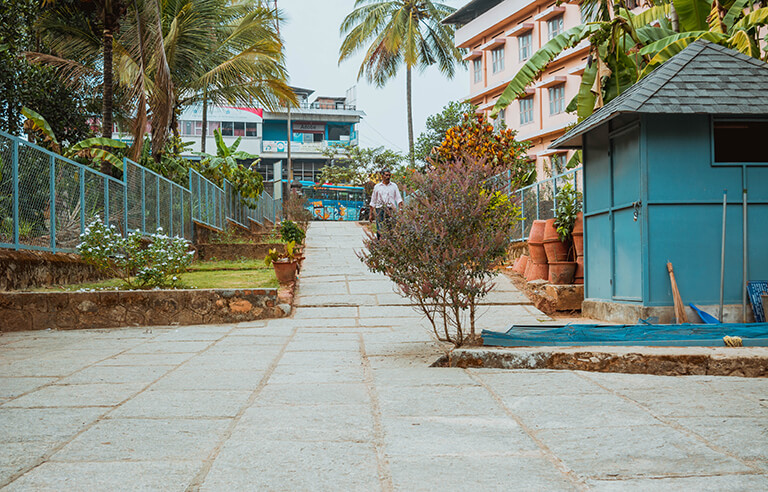 Jain Temple, Sultan Bathery
The Jain Religion was popular in Kerala in the 9 and 15 AD, which led to building many Jain Temples around Kerala. Amongst which the Jain Temple in Sultan Bathery is the most famous for the history it has. With beautiful gardens all around the temple, it is properly maintained by the Archaeological Department of Kerala. The temple's design is influenced strongly from the Vijayanagar architectural which reminded me of my visit to Hampi.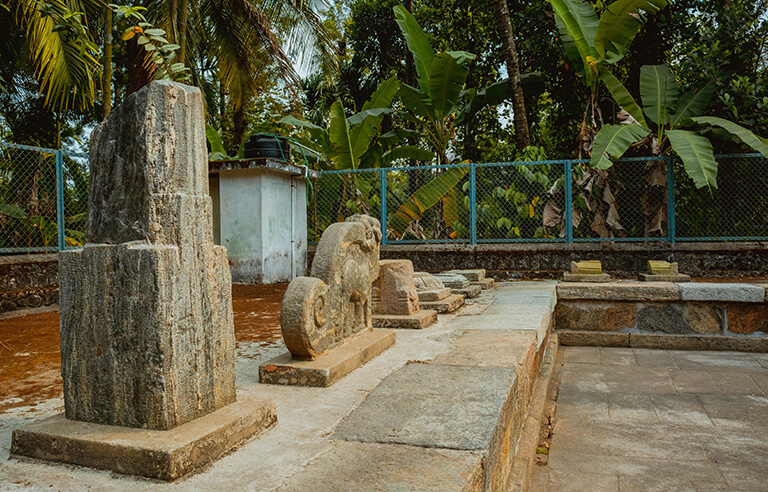 The Person Who Takes Care of the Temple
The Person who takes care of the temple told us about the relation of Tipu Sultan and the Temple. How he destroyed most of the place killing many Jain people and even destroying this temple. To make space to store all his ammunition or battery inside the temple. And that is how this place got its name Sultan Battery or Bathery.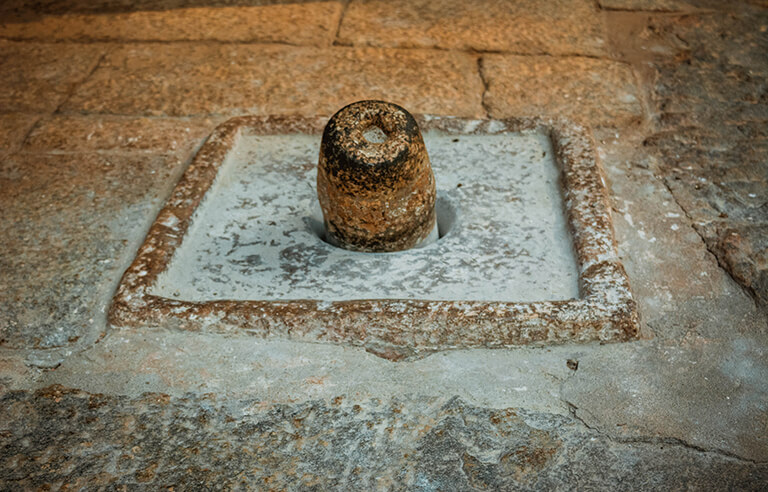 Shifting the Idol from the Temple
The temple has no idols inside and the guy told us that the idol occupying the sanctum was moved sometime back to a newer Jain Temple in Kalpetta. But every year during Mahavir Jayanti the idol is brought to the temple prayers and rituals are conducted here.
This is how we spent our first day in Wayanad exploring the Edakkal Caves, The Wayanad Museum, Phantom Rock and the Jain Temple. I think if you follow the articles you can make your itinerary and what to expect and how to reach a place in Wayanad, Kerala. Day 2 starts from next week, so don't forget to subscribe my blog and Youtube channel and for regular updates head over to all my social media accounts linked below.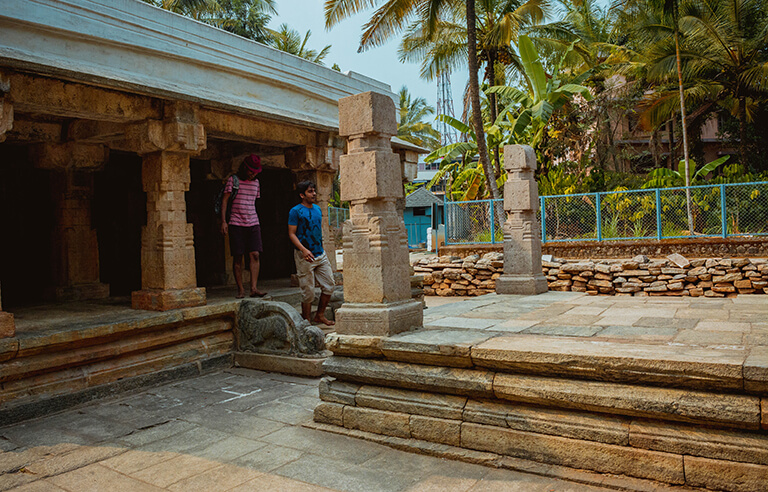 For daily updates of my adventures follow me on my social media profiles below
https://www.facebook.com/wandercrumbs/
https://www.instagram.com/avinash.ks/
https://plus.google.com/u/1/+AvinashSinghWanderCrumbs
https://www.youtube.com/c/wandercrumbs