Kodaikanal Day 1 – Around The City
#DAY11 #31Days31Articles
#31Days31Articles The hashtag I started this month where I will be submitting one article a day for an awesome start of the year. It's been 11 days and I have been able to submit one each day, but it's really not an easy task when you have a full-time job. This is also an attempt at getting this blog and the YouTube channel in sync. As it's been some months I started posting regularly and have seen the increase of readers on my blog and I don't want to disappoint them with no article dropping on the blog for months. So let's get started with the new city getting listed on my blog Kodaikanal.
Bangalore to Kodaikanal & Awesome Kodaikanal Weather
This was a record-breaking summer in Bangalore and we were planning to visit a hill station soon. So it was Kodaikanal Weather this year, which would save us from the Summer God at least for this long weekend. As usual, we took our bus at night from Bangalore to Kodaikanal and woke up in the hill station city in Tamil Nadu.
Kodaikanal
The most famous honeymoon destination, Kodaikanal is located in the hills of Didingul district of Tamilnadu. The name itself translates to "The Gift of the Forest" in the Tamil language. Kodaikanal is full of greenery, luscious trees, enchanting waterfalls and beautiful rock formations.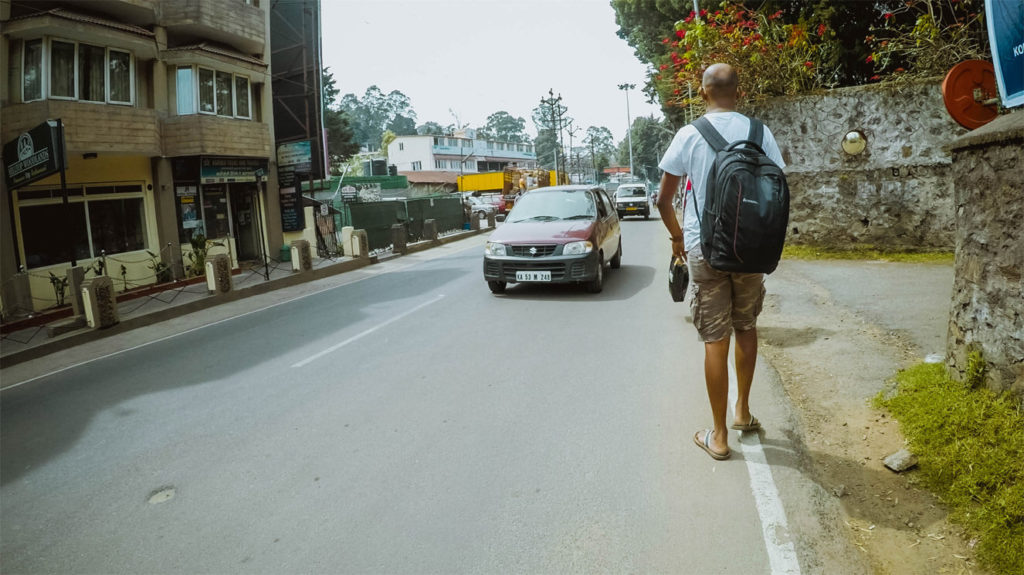 With so many places to explore in the city, you will need a whole week to see them all. I was there for 3 days and the trip kind of turn to be a solo one later. As my friends had to return to Bangalore on the 2nd day. But they got to see some of the viewpoints in Kodaikanal.
Day 1
I had no itinerary for Kodaikanal as we were there to just chill in the awesome weather. But exploring the places to visit in Kodaikanal was a bonus. You can either take the taxi with charges from 200 INR to 2500 INR depending on the places you would like to visit. But I will suggest you guys read all the articles I am writing about Kodaikanal as you will be saving so much and also woll get to visit everything Kodaikanal is famous for.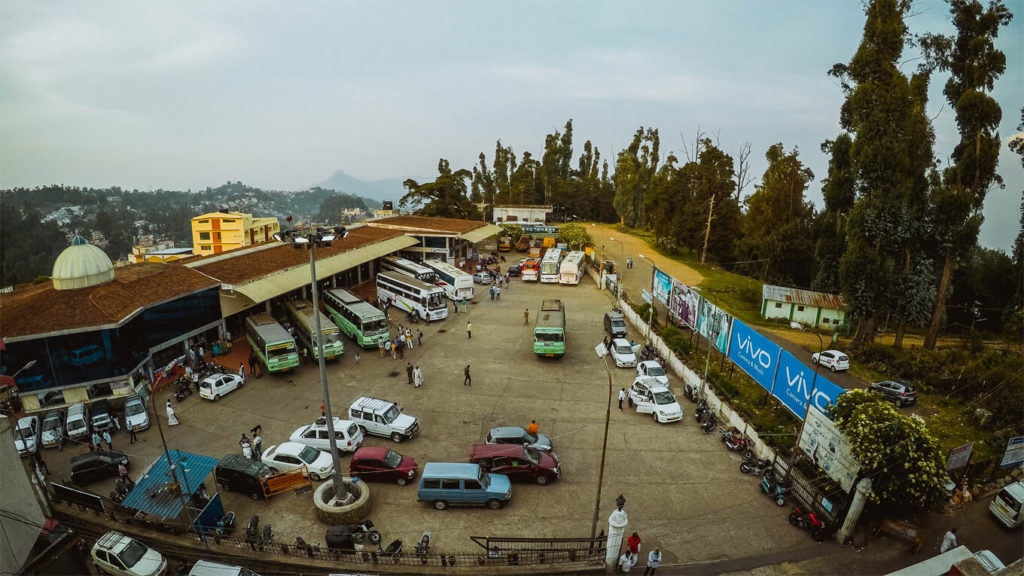 We booked a room at the JC Grand Hotel just next to the Kodaikanal Bus Stand. And we were paying just 950 INR for the whole room which can accommodate at least 5 people with no extra charges. We got ready and immediately headed to the city centre for our breakfast at a cafe. We entered the Muncheez cafe with beautiful ambience anyone would love to spend the time reading a book at. Sipping a cup of coffee looking at the street market outside the window. We tried some burgers and coffee which was really awesome.
Perumal Peak and Forest Fire
Later, we took the local bus towards Perumal Peak, which is about 22 km from the city. And later got to know that it wasn't allowed for anyone to go there due to forest fire. Quite a disappointing thing as last month we were not allowed to visit some spots in Wayanad due to this. But it's good to see that they take these measures for your safety as you can always visit the place later.
We were not planning to go anywhere far that day as we were a bit tired after the journey so we returned. And went to the Tredis Tea Room Cafe & the restaurant for our lunch. We had high hopes for the place as we sat in the outside garden dining area. This place was huge with tree trunks cut and made into chairs, benches and tables. Except for the one thing which we were there for the food which was totally disappointing. From food to drinks everything tasted weird or maybe undercooked. So would not suggest you guys not to visit here for at least the food, but you can get some good pictures at this place.
The Walk around the City
We were just walking around and reached this huge Tibetan cloth market near the Bryant Park, crowded with tourists and locals. Later we were in the local lanes of the city with no crowd and just beautiful houses.
There were many small football grounds with kids dribbling around. It was cold and dark early so we headed back to our rooms after visiting this expo happening near our hotel. Not an exploring day as we were just walking around the city on what all was there.
So that was our first chill day at Kodaikanal and the start of the blogs about the hill station city. See you guys in the next one :). Do not forget to subscribe my blog to be the first one to read about my latest updates.