9th Mile / Shooting Point near Ooty
This article is on my visit to 9th Mile / Shooting Point near Ooty. Two names and two different reasons one as it is 9 miles away from Ooty they call it 9th Mile. Again as many movies were shot at this place I think it got its name as Shooting Point.
It was the 11th time our Ola Outstation Driver was in Ooty he knew almost every spot you need to visit. We had an itinerary to follow but he was suggesting us the places we can cover in between. The next spot we visited was the Ooty Shooting Point en route to our Hotel. To see what to expect when you are there see the below video after 4:20Mins.
Horse Riding
You need to get the tickets to enter the gates from where is the tiny trek towards the top. Also, there are many horses around the place to give you a ride to the top. I didn't see any people around managing that so inquire about that if the horse-riding is actually carried on there. Which would have been wonderful to ride the horse to the top.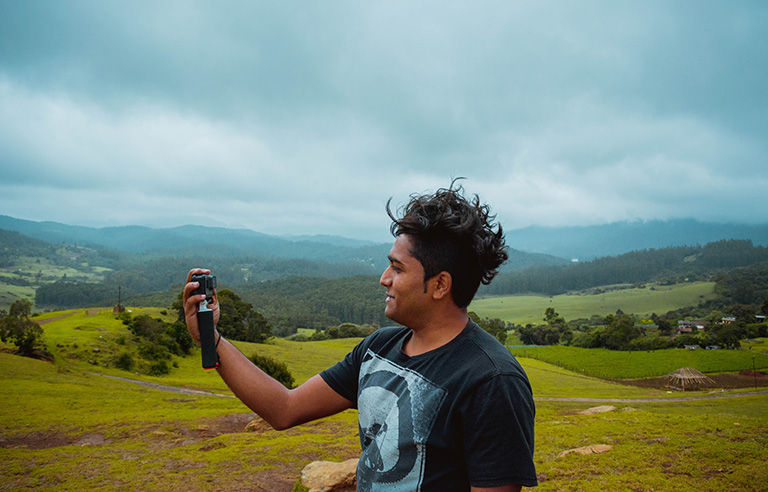 On Top
But we chose to walk which wasn't that easy as the cold and high-speed wind was pushing us towards the right. Shivering like crazy with no warm clothes on we reached the. The green meadow welcomed us with more crazy winds but the panoramic view of the surroundings was amazing. In front of me were some colourful houses and behind the layers of mountains covered with fog.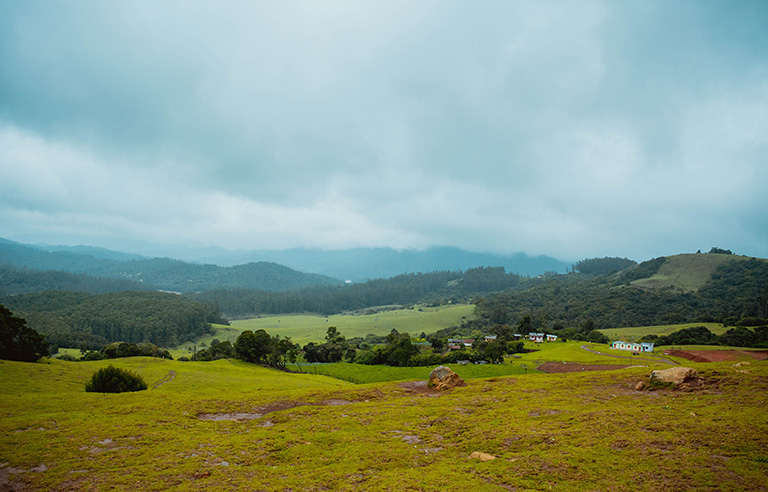 This location was used for shooting many movies in the 90s. One of which is the Raja Hindustani the famous Aamir Khan and Karisma Kapoor movie.
I would have loved to just sit there and relax for some time there. But the cold wind was at its highest at this place. So we headed back to the journey to reach our hotel. More coming soon what happened in Ooty on our 2nd day and the hotel we were staying. So Stay Tuned.
https://www.facebook.com/misteravinash/
https://www.instagram.com/misteravinash/
https://plus.google.com/u/1/+AvinashSinghWanderCrumbs
https://www.youtube.com/c/wandercrumbs