Last Night Dinner in Ooty Gem Park
After an awesome day of exploring it would be great to have a yummy dinner. So after we reached our rooms we started to search for good places to eat around Ooty. We also asked our homestay owner that where should we go. After listening to our requirements he suggested us to have our Last Night Dinner in Ooty Gem Park.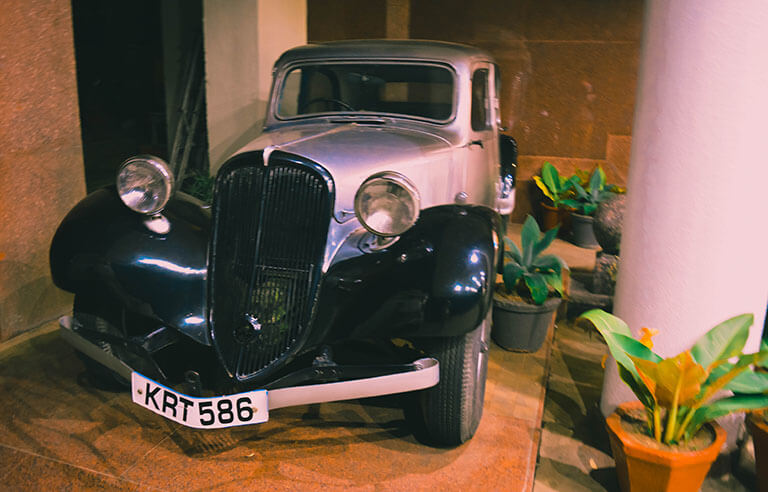 It was a chilly evening when we left our homestay. It was tough to hold my camera in the cold so I wrapped it in my jacket. We were taken to a wrong path as we had bad experience in using Google Maps in a hilly region. A close turn you miss and it shows that you on the right path. Which obviously is a human error not the maps but we reached the location finally.
At Gem Park
At the entrance itself you can glance the whole valley of Ooty in night. The lights and the valley looked small as a toy town but the view was lovely from here. We were all cold so we parked our bikes and headed quickly into the hotel.
It was little confusing first because they have lots of options for people to chill. No one stopped us so we went into the entrance hall which was really huge and also had a fireplace. We stayed there for a while and then went to the bar. Which had beautiful lights and maybe decorated a bit for the new year.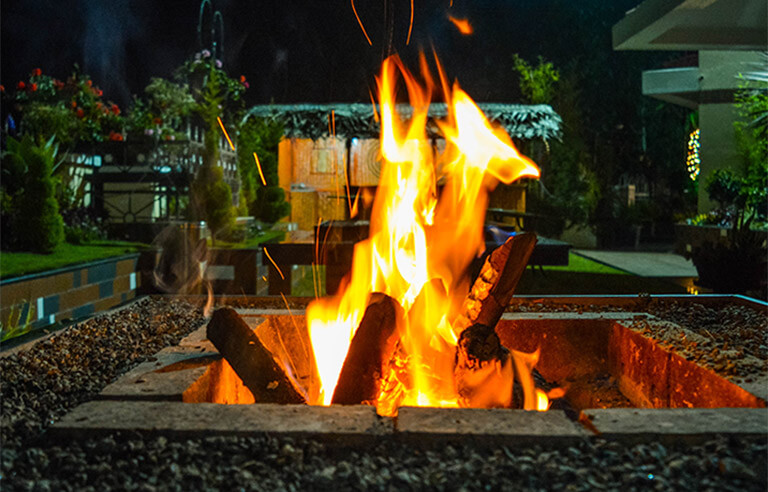 After the Bar
Just crossing the bar you have an open area with the ambience of bonfire. Plants all around and in the middle there were two spots with burning firewood. And also the valley to your right we stayed here for a while. You will be served whatever you want from the bar but no food. We were not that hungry so we tried some snacks from the bar. We stayed there discussing on random topics with friends about how great the day was. What a start to the New Year in the valley of Ooty.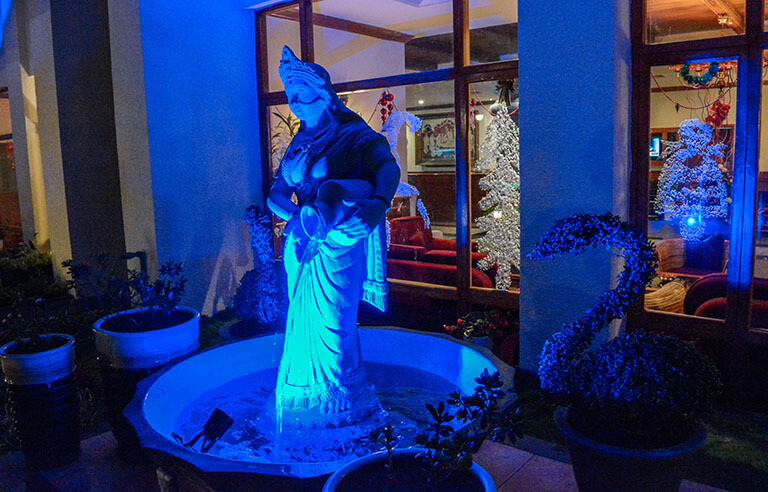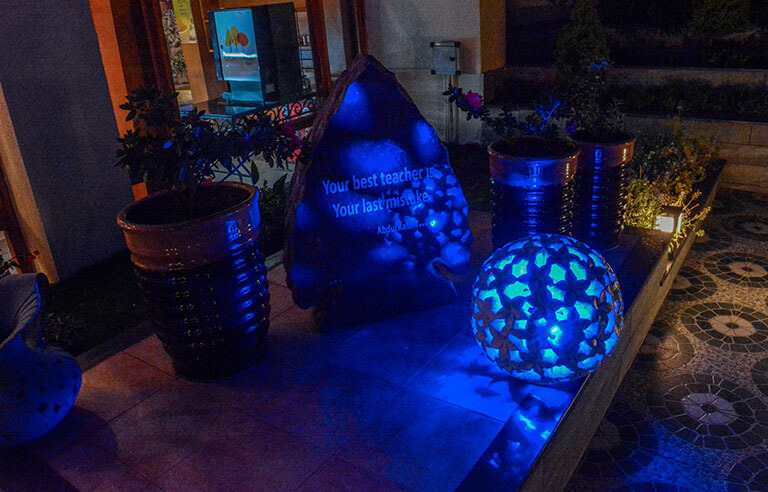 Chinese Dinner in a Chinese Feel
Just from the open bar area you can see the Chinese Dining Area. The ambience just looked like Chinese residential with those roof tiles as you see in most chinese places. We enquired and found that the kitchen closes by 10:30PM so we rushed to the dining area.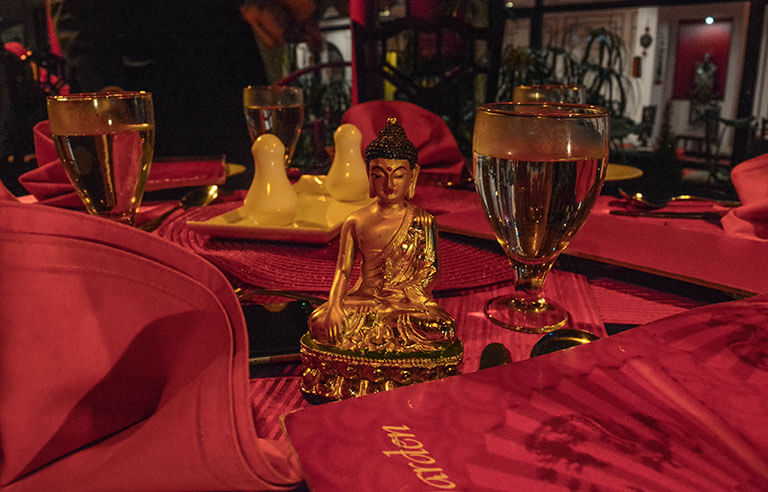 They also had a small bridge built to reach the food area with a garden surrounding the place.
Red is considered as Good Luck in China so the ambience there was all in red and with beautiful golden objects. We ordered our dinner with some noodles and rice and the many curries there. Its tough to judge if the food is great when you are hungry but the food there was really great.
It was late and Ooty was at its best to give us the chills. As it was our last day there so we refilled our bike tanks first and then rode back to our homestay. To just relax and start our journey back in morning.
So with this our journey to Ooty ends and the next place we visit will be published soon. So to follow our adventure follow me on my social medias for regular updates.
https://www.facebook.com/wandercrumbs/
https://www.instagram.com/avinash.ks/
https://plus.google.com/u/1/+AvinashSinghWanderCrumbs
https://www.youtube.com/c/wandercrumbs