Road Trip To The Unexplored Hill Station Yelagiri
With so many locations to explore in Southern India this article is about our Road Trip To The Unexplored Hill Station Yelagiri. Its situated off road Vaniyambadi–Tirupattur in the Vellore district of Tamil Nadu. Yelagiri is yet not fully developed as other hill stations in Tamil Nadu like Ooty and Kodaikanal. But the administrations have taken up the task to develop the hill station to charm more tourism to the place. For many people out there Yelagiri is still unknown so it's ok to call it unexplored.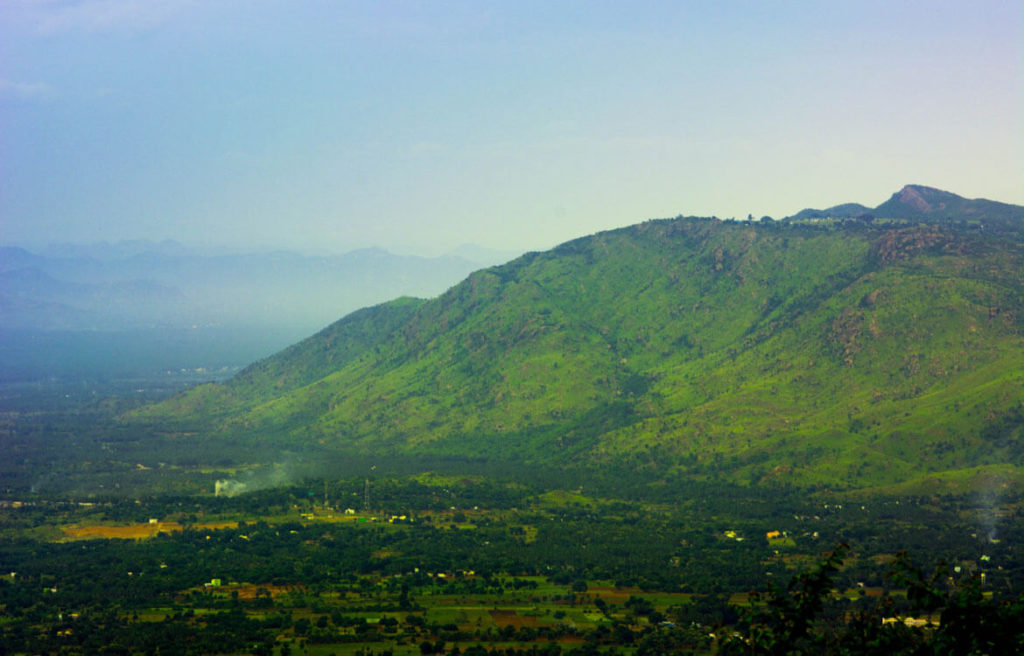 The Unplanned Roadtrip
For every roadtrip there's a lot of planning for what to carry, being light to ride faster, gears to wear. But this trip had no plans with no pair of clothes, no slippers except the shoes you were wearing. As on weekdays we planned to go somewhere and Yelagiri was suggested as a must visit place from a friend. We thought to start early and return in the evening if we don't get much to explore at Yelagiri. We had no plans to stay there as we didn't book any homestays and took anything for the next day. But still we had expectations to enjoy the journey from Bengaluru and to reach the top of Yelagiri Hills.
The Journey
The Journey to Yelagiri Hills is 160kms approx from Bengaluru, which was a ride of 3hours max without much traffic. The only problem you face is getting out of the city with never ending traffic at every hour of the day. After 20kms leaving city traffic behind at Chennai-Bengaluru highway you actually feel the journey with awesome less crowded roads. To drive at the best you can hear the air blowing all over you. On a highway you need to be careful with racing speeds as one mistake can lead you to mishaps. Being alert is the advice you can get while driving on such roads which allow your rider come alive. Take breaks or have a plan if you are in group to meet at a stretch of every 50-100kms.
We took breaks every 60kms and checked on the other groups and start again after they reach the place. Which is better as going together on such roads in mostly not possible. Small tip to count your distance meter on your vehicle and stop after certain count and query with others.
Reaching There
On the journey to Yelagiri you are accompanied with the beautiful forest roads. Mountains accumulated with rocks all over which gave a beautiful essence to the view while driving. After crossing 100kms we were far away from Bengaluru and were riding in Tamil Nadu. When the highway ended and the roads were smaller, beautiful huts, people with their cattle. They stared at us the whole road as we crossed their huts in speed. If we had the time we could have waited to talk with them about their daily life stories. What they thought about so many people coming there. As those locations were a daily commute for them.
Soon after covering a distance crossing the village we were to ride to the top of Yelagiri Hills. It was approx a ride of 10kms more with 14 hairpin bends on the road. While riding up we were already falling in love with that place the town below was becoming smaller and beautiful. With every hairpin bend we had a bigger glance of the view down below. The road is crowded with monkeys, which don't bother you and just calmly sit on the corners with their families. Yeah families because you can see the youngest and the eldest all together in groups of 6 to 7 on every bend of the road.
The ride was really great and it took sometime to reach the top due to the vehicles driving down of the hill. After reaching the top we all wanted to spend the night there and explore more as we saw awesome resorts and even Adventure Sports signboards all over Yelagiri.
Finding a Stay
As soon as you reach the top you see a line of garden resorts most of which have rooms covered between trees, plantation. You can choose from staying in a cottage, room or a larger room if you are in a group. The resorts were beautifully designed and we checked out many of them as we wanted to see the good ones. As with most of them the prices were pretty reasonable, but they didn't have a big room to accommodate all of us. We found one available at the Kings Park Resort, which was a beautiful property with lots of rooms. Not many people in the resort same condition with the other resorts maybe due to the place being in development to gather more tourism.
The Stay

Kings Park Resort was a lovely garden resort as you can see the entrance above which looks amazing. It was spacious with lots of rooms to cover a crowd. They had a playhouse with table tennis, Carrom and other indoor games and a small children's park too. They planted different trees of fruits and also gave us to try their homegrown Jackfruit. About the room we had got a big bedroom and they put in additional beds and blankets for everyone to sleep. The guy who takes care of the place was very gentle with us and got us whatever we asked for.
They were organizing our dinner and a small musical party which can go till 10:30pm as no music is allowed after that. You can bring anything to the place with no restrictions from their side. As they don't have a kitchen which can provide you with food instantly we thought of going out to eat somewhere else.
Finding Food
We travelled around for food as we reached late when all the restaurants are closed. So we had not many options to eat, but we found a clean vegetarian restaurant. They had Chinese and south cuisine so we ordered fried rice and dosas. Which was not that good, but we were hungry so ate it all. After the food we walked around to gather drinks and some snacks for the evening party.
It was getting dark and there were not many street lights to drive around so we thought of chilling at the resort. At our resort we played some football and table tennis for some time and went back to the room. After taking a bath we returned to the lawn where music has been already up and in the corner table and chairs below trees was setup for us to sit. After dancing to the music and making the helper guys enjoy watching us doing those crazy dance steps. We ordered our dinner, which was served in some time hot Aalu(Potato) Parathas and Daal to accompany it.
We just started the meal and it started raining so we ran with our plates to the dining area. The Parathas were really awesome so we finished them all and complimented for the awesome dinner and took umbrellas back to the room. We were too tired, so we closed the day and slept to explore the area more the next day.
Exploring Yelagiri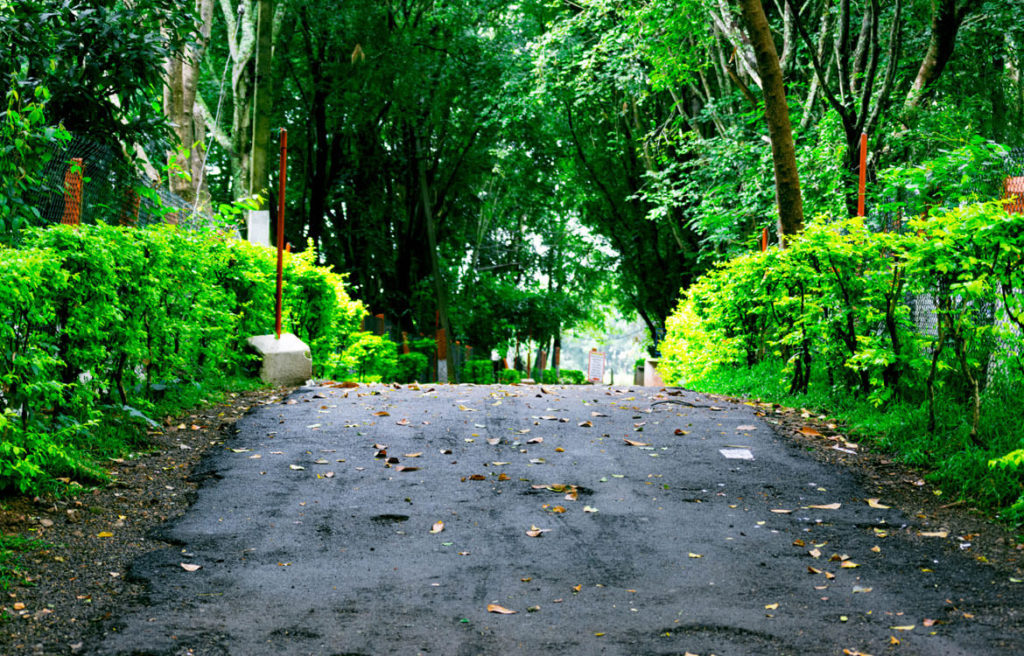 To enjoy the real beauty of Yelagiri you should probably get down of your vehicles and start walking. And feel the importance of nature in your daily life. Punganoor Artificial Lake-cum-Park is major attraction there with a pathway providing you wonderful views of the lake from all corners. In the park you will see different types of trees and huts where you can spend your time if it rains. Most areas of the pathway are covered with flowers fallen from those trees which brings enormous beauty to it. Boating is also famous at Punganoor lake which starts after 9AM daily for you to have a closer feel of the lake.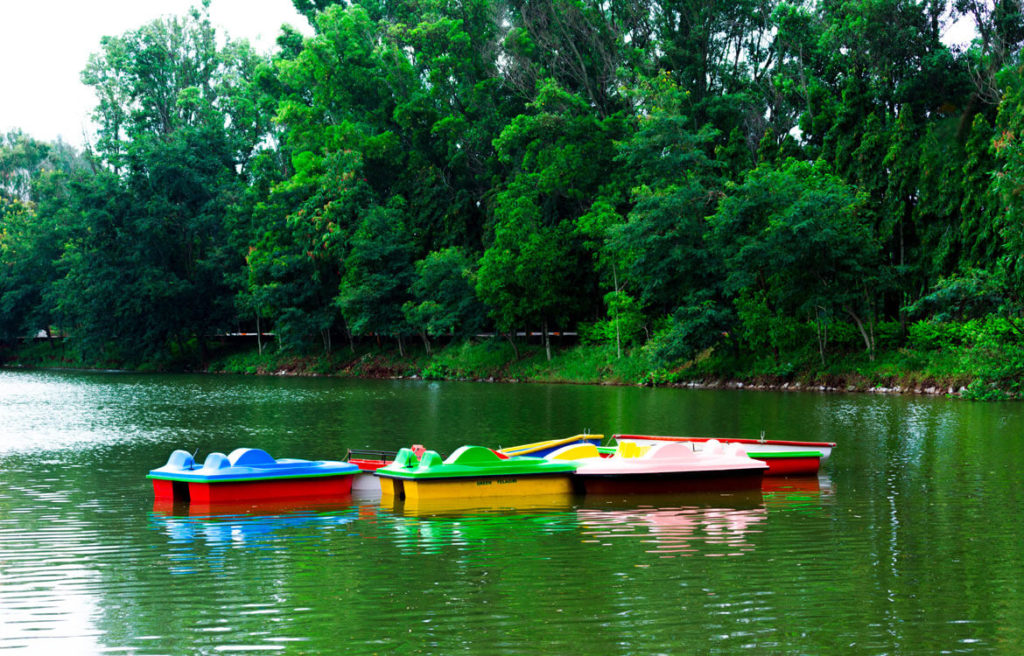 The fun never ends at Yelagiri it has a lot more to offer even for adventure lovers. Most famous of them are Thrill Valley and Wild Zone, where you can do adventure activities which include ATV Off Roading, Human Slingshot, Parallel Zipline, Water Zorbing, Mini Golf, Archery, Trampoline and Shooting, Paintball. Other activities you can try include Rain Dance, Pony rides, Kids Boat, Water Balloon War, Foosball, Dart, Mini Golf.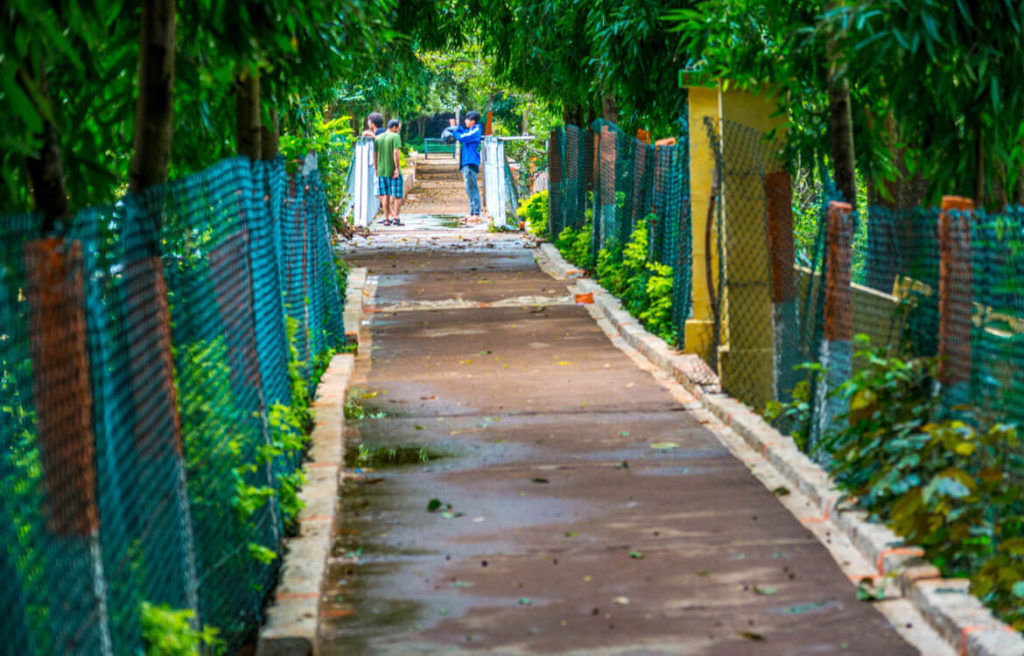 With beautiful valleys and reserve forests Yelagiri also has trek trails which range from 1-14kms up. We tried one of those trek trail but to read about that adventure and which trek trail we covered you have to wait for the next article which is coming soon.