Benefits of #Cashless Life and Free Flight Tickets For #EUROTRIP
Yesterday I posted a story about how I won 1000Rs scratching a coupon in Cred and was asked how by many??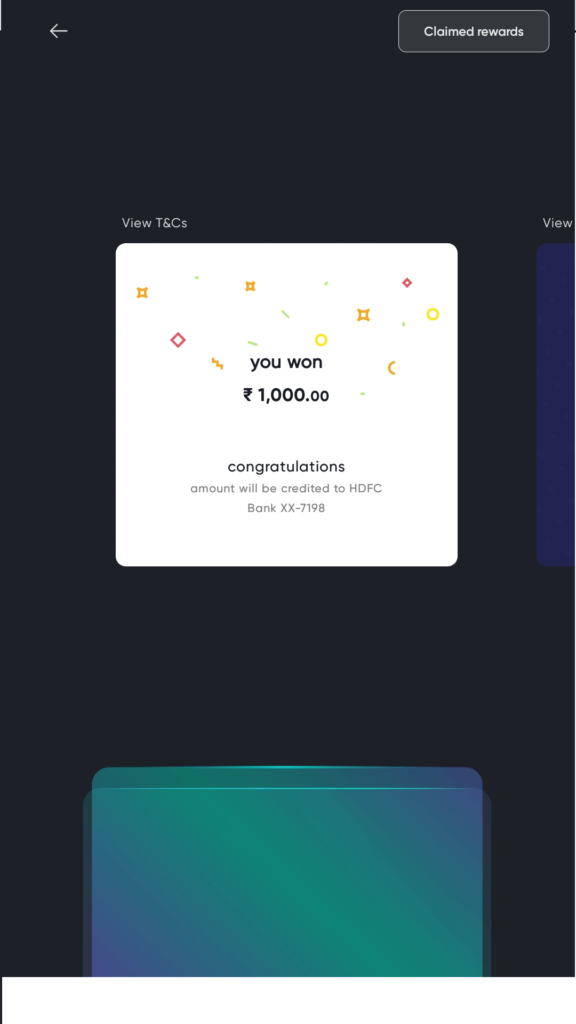 So here it is my guide on living cashless and getting your next
#EUROTRIP Flights For Free
…
It's been a year and a half I almost stopped keeping cash in my wallet #demonetization and the average amount you will find in my pocket is around Rs 500 – Rs 2000(whenever I am traveling).
So let's get to why I am doing it and how you can get —
Free Flights for your #EUROTRIP 🙂
BENEFITS OF BECOMING CASHLESS NOW
1. I earn lots of points for not using cash and paying everywhere using my credit cards and even some debit cards give you points for doing so.
2. You can pay almost everywhere nowadays using your card and avoiding cash.
3. You can connect your cards to Uber & Ola, Uber Eats & Swiggy, Dunzo, and many other services.
4. Things which you had to go out can be delivered at home.
5. For example – I even pay for my SALT using my credit card which ends up giving me 15%-25% off in Dunzo or Bigbasket.
6. Where people order tea from shops I order it from 1mg.com because they are giving me 20% off on my tea.
7. I almost drank COFFEE WORTH Rs 2500 last Month for free from 3rd Wave Coffee and Blue Tokai as I had free points in CRED to redeem them.
8. I watch 5 FREE MOVIES every month as SBI Card gives me 2 free movie tickets, ICICI Coral Card gives me 2 free movie tickets and now IDFC is giving me cash back for watching a movie using Bookmyshow.
9. I pay my rent through Nobroker using a credit card which gives me 1 month advance time to pay the rent and also fetches me credit card points + CRED points which I redeem for coffee, uber eats, uber and many other services.
10. Nobroker stats say that if you pay your rent for a year using there credit card rent option with an Amex card you can make up to Rs 30000 worth of points resulting in your free #EUROTRIP. See the screenshot below.

11. To keep in mind you are not just paying your rent you are paying for other services too maybe which will get you free rooms and stay in sites like Goibibo and Booking.com where I almost get free rooms by using my goCash and points.
12. STOP SPENDING JUST TO EARN POINTS AS IT IS NOT WORTH INSTEAD JUST CHANGE YOUR PAYING HABITS FROM CASH TO CASHLESS AND DON'T BE LAZY AS DUNZO CAN DELIVER IT TO YOUR HOUSE.
STEPS FOR TOO CAN DO IT
1. Stop paying cash even to the PANWALA as he takes Paytm. Load your Paytm account using your credit card and avoid other options.
2. See what credit cards are for you as you might be eligible for cards where you can get 1 Rupee for every point you get. (Mostly in premium cards)
3. Pay your rent using nobroker.com which will get you lots of points as your rent is a major amount you pay out every month.
4. Book your stay using Goibibo and others which give you redeemable points (Worst is MakeMyTrip I stopped using it)
5. Get cards with amazing welcome benefits like SBICARD gives you benefits worth Rs 11000 as a welcome gift.
6. Pay your credit card bills using CRED as you are getting double benefits from doing this first you earn points in your credit card and then in CRED – which you can redeem for flights, food, movies and what not.
7. Use Dineout at hotels where you get 20-50% benefit on your bills and pay using dine out with a credit card.
8. Where you cannot use credit card use GooglePay for sending people money and receiving as you can get lots of surprise money like the screenshot below.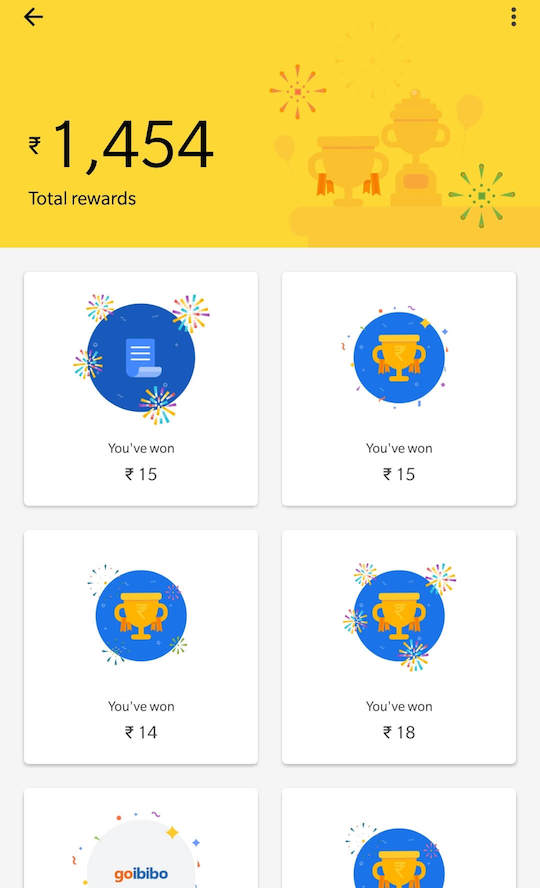 HOPE YOU GOT A GOOD UNDERSTANDING ON HOW TO Benefit becoming a cashless person and getting a #EUROTRIP using your credit card and points. If you liked whatever I shared in this article send in some comments including any questions you might be having.