To Nuwara Eliya – Evening at Seetha Amman Temple Or Ashok Vatika From Ramayana
After returning from Dambulla to Kandy, I had to catch the first train towards Nanu Oya. So, without wasting much time, I ordered dinner at my hotel. Where you can even experience a live cooking session of the Sri Lankan Rice Curry. But, as I was already late that wasn't available for me.
Train to Nanu Oya
I was up for catching the first train, but later, after reaching Kandy Station on a Tuk Tuk. I got to know that there weren't any reserved seats available, and also with the option to choose from 2nd and 3rd Class does not guarantee any seats. As the whole week in December is crowded, with travelers from around the globe. But, as I had to reach Nuwara Eliya so I didn't think much and took the 2nd class ticket.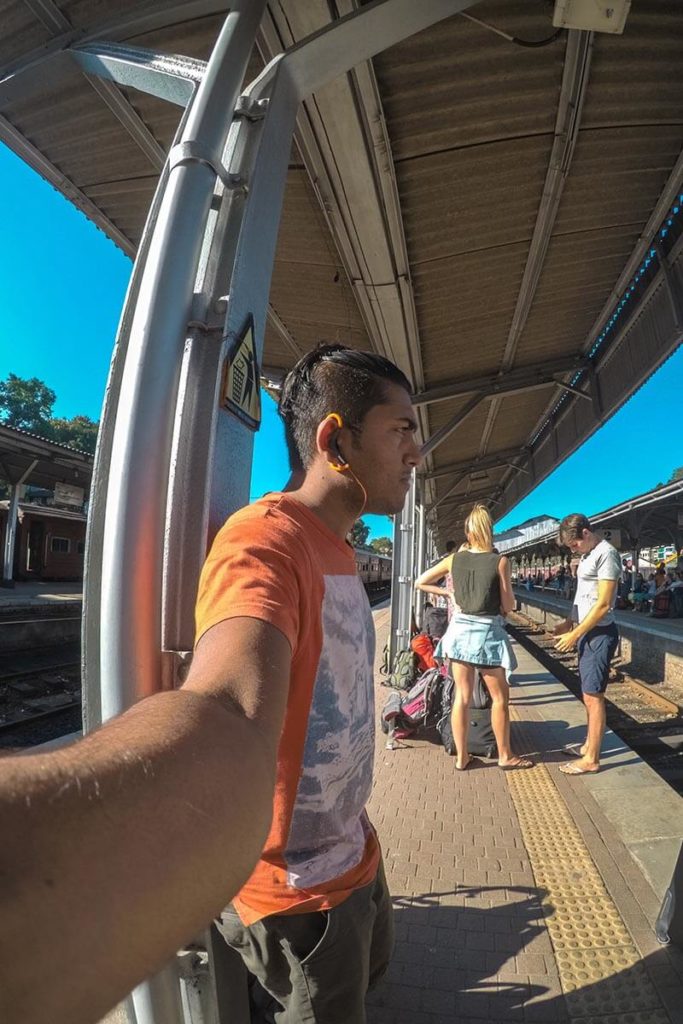 And yeah, as the famous blue train entered the station, I and others were able to see that it was loaded with people. But, some people got down at Kandy as it is one of the spots where people either take the train or start their journey to other spots around Sri Lanka. I had two bags with me and immediately after entering the compartment kept it on top of the shelves on the train. Thanks to the travelers who were helping each other to at least get rid of their rucksacks. And the most beautiful ride began from Kandy, but literally, there wasn't any space for people to stand on both legs. Again, the hawkers there were it impossible walking around the train. But guys, after the ride starts and the views you get to see from the window of your compartment are worth the effort.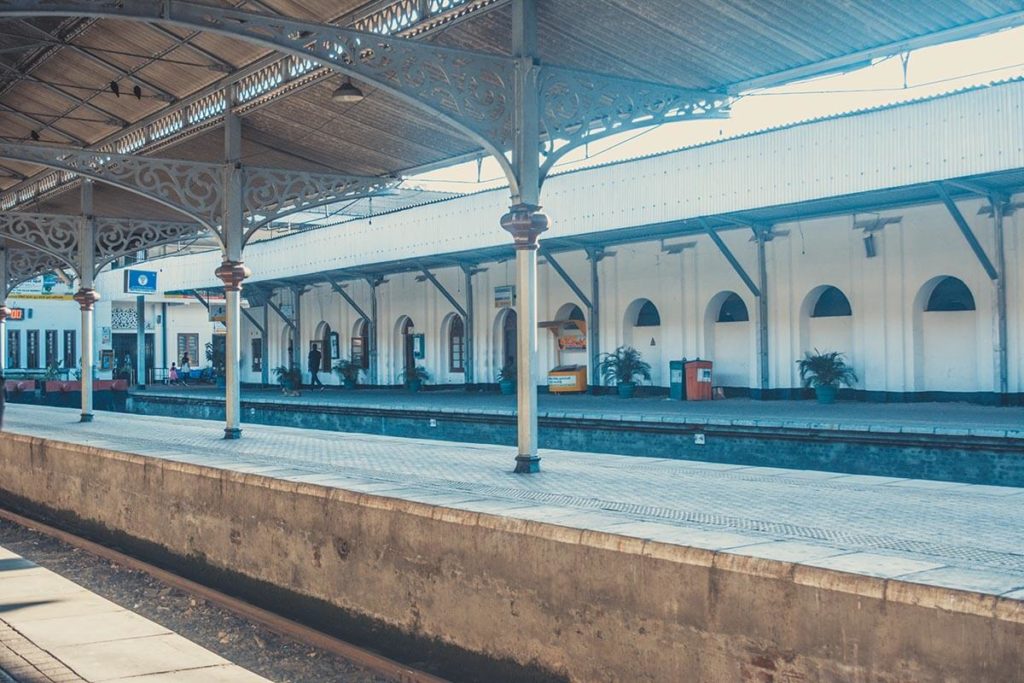 I will not recommend you to take this ride if you are in a group or out there with your family. As this is not something that you would expect when touring around a foreign country. But being a budget backpacker, I actually don't mind getting into this crowd. As you will definitely make some friends discussing the messy ride. About their country and the spots, they have visited so far. And coming from India, where taking any local transport feels the same, and reminds me of my daily rides to work in Mumbai Locals. As the crowd out there were totally different, but I can definitely tell you if you are in Mumbai try the local ride from Andheri to Church Gate at 9:30 – 10:30 AM. As the ride from Kandy to Nanu Oya felt the same that day.
Reached Nanu Oya
The journey was still not finished after I safely reached to Nanu Oya. Yeah safely because for most of the ride I was standing on one leg and felt that I will throw up, but I managed. What a relief to finally finish half of the journey. As from Nanu Oya, you need to take a bus ride towards to Nuwara Eliya, which isn't that long, but again the views from your bus too will keep you busy in nature. And you will be dreaming of that this ride should never end, which was the same in my case. I reached Nuwara Eliya in no time. Took a Tuk Tuk towards my Homestay Lassana Villa, located in this beautiful locality with amazing views from just 100 meters from it. I had some time before sunset, so after giving my details to the owner. I immediately made a plan to head over to the Seetha Amman Temple, which was just 10kms from the place I was staying. After my shower, I walked towards the nearest bus stop towards Seetha Eliya, the same route from where I will be heading towards Horton Plains the next day.
It was all foggy the road after 3kms from Nuwara Eliya, and I rode 2kms extra on the bus. So I had to walk back to the Seetha Amman Temple. But I made it before sunset, but the whole temple was covered under fog by now.
Seetha Amman Temple – Ashok Vatika of Ramayana
The temple was beautifully built and they also had a waterfall just beside the temple. Where they had a statue built depicting Sita and Hanuman, and a board about when it was inaugurated and other details. That this place is of relevance from the epic Ramayana, the temple had many idols of Rama and Sita. I saw many tourists from India visiting the place, and the evening prayers were going on too.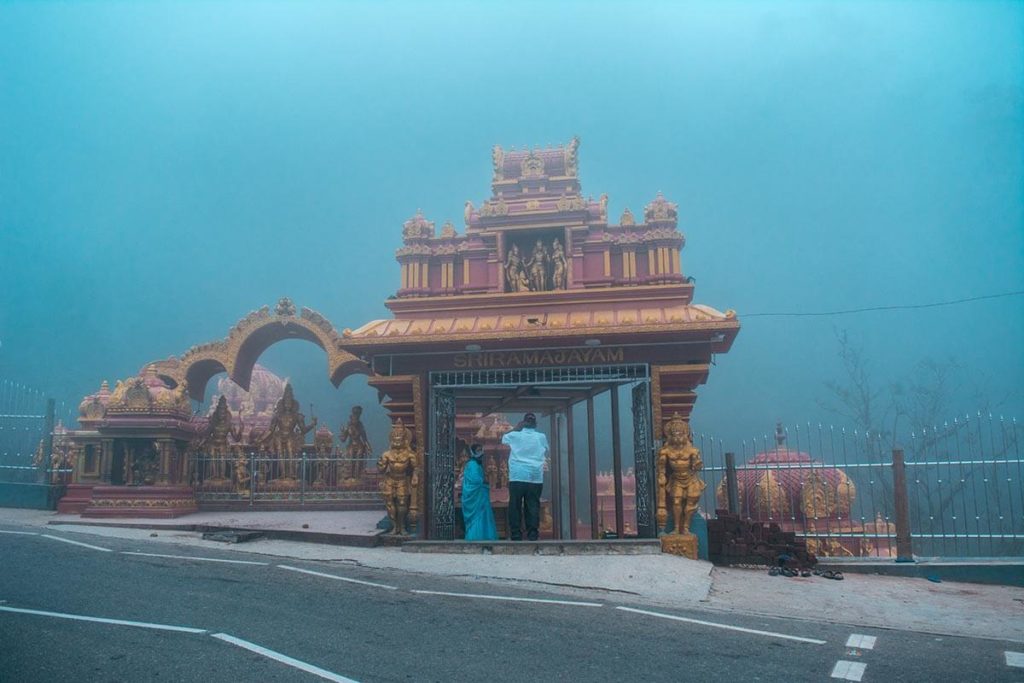 I Video called my Mom and Dad to show them the temple, which they too were excited to see. As everyone back home has at least watched the TV Series of Ramayana or knows about the epic.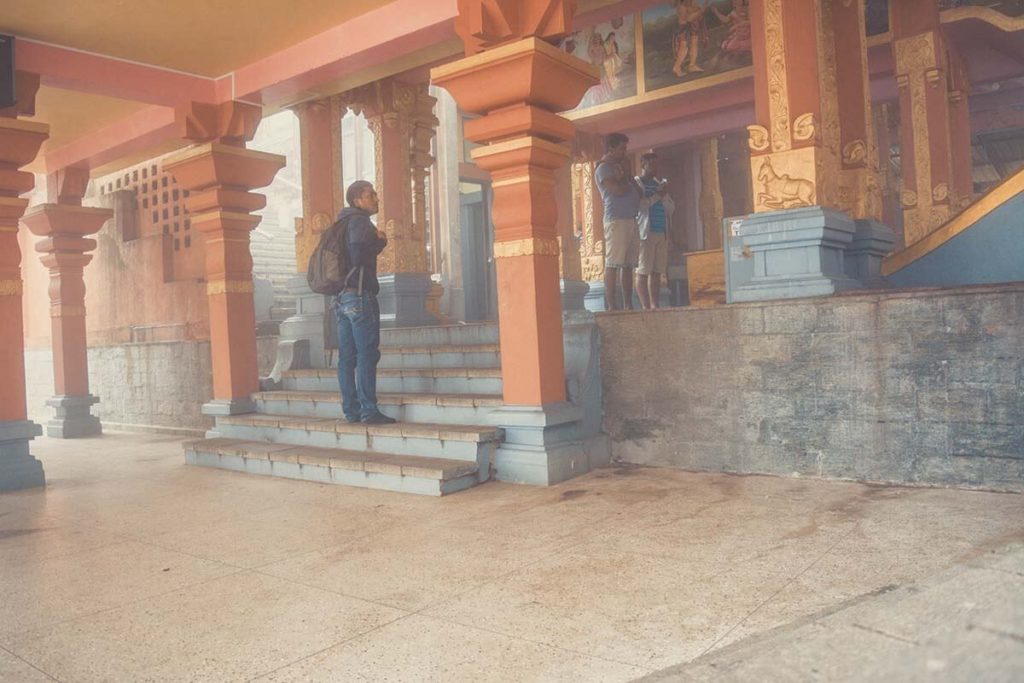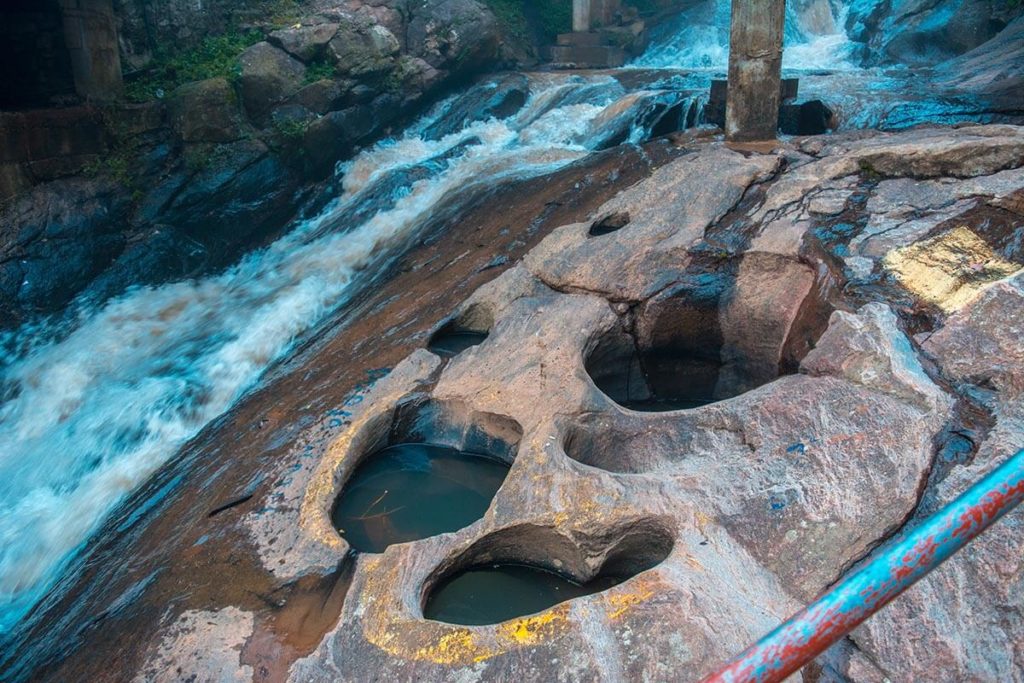 About the Temple
The colorful temple is considered to be the place where Sita was held captive by the demon King Ravana, where she prayed daily to Rama to come and rescue her. Where you can see the circular depressions which are considered to of Ravana's Elephants. The temple was declared open by the Founder of the Art of Living Foundation, On 18th May 2016 for everyone to visit.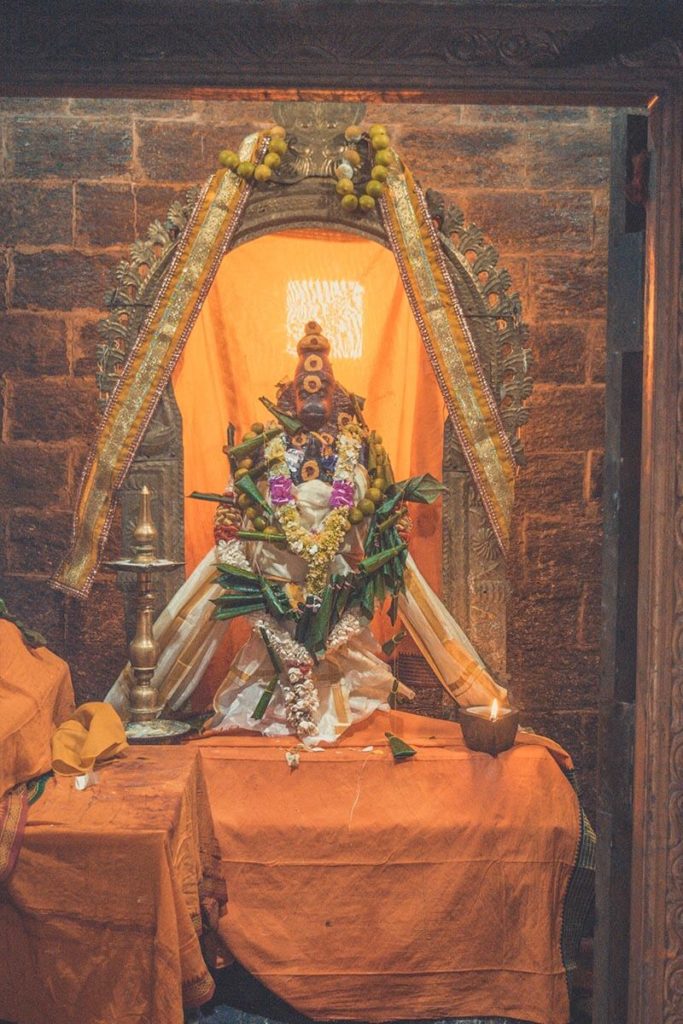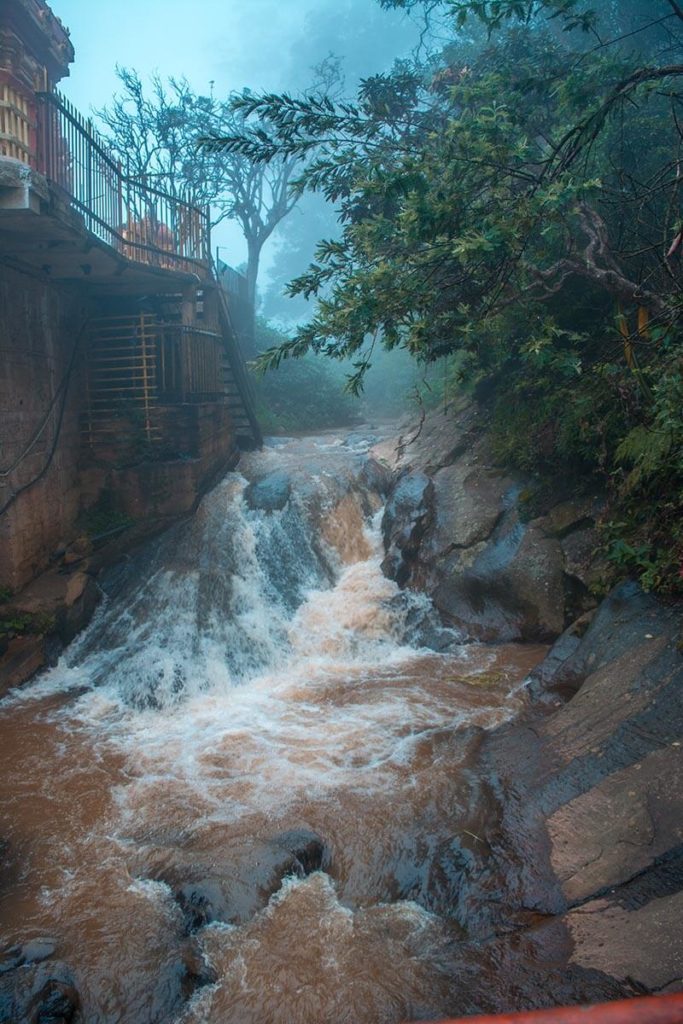 It was getting dark and the visibility around too was getting less. So I thought to head towards the city, as I had the task to find someone to share a cab/taxi towards Horton Plains as that is the only option for you to reach there. As the taxi rates for a single person are really high, so will see you guys in the next one about how I found a partner from UK to share the taxi and trek around Horton Plains. Also, if you are new to my blog, subscribe my newsletter to never miss an article getting uploaded.